This weekend I had my sister-in-law's baby shower at my house. We had balloons all over the floor so today when we got up we let the dogs in and they loved playing with them, especially Bella. She could keep it in the air for awhile it was so funny to watch. Then Zoe figured out how to pop them so her and Fiona went around the house and popped every single balloon!






I decided that this went great for Shoot-N-Tell's Challenge this week "Bounce" since they would bounce the balls of their heads to keep them in the air. To see more bounce entries click the button...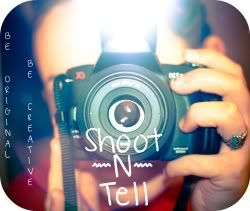 Hope you all had a great weekend...